The Ebro Group #TRANSMITSOLIDARITY worldwide
COVID-19 is having a devastating effect throughout the world. In Spain, United States, Italy, France, United Kingdom, Germany, India… in short, in all the countries in which we operate, we are experiencing an unprecedented situation, a reality in the XXI century that seems more like a science fiction film, full of uncertainty, fear, apprehension… but also solidarity.
Our Group is playing an important role in this crisis, fulfilling its mission of supplying all our markets. Pasta and rice are staple foods, so we are a key industry for meeting society's needs for food.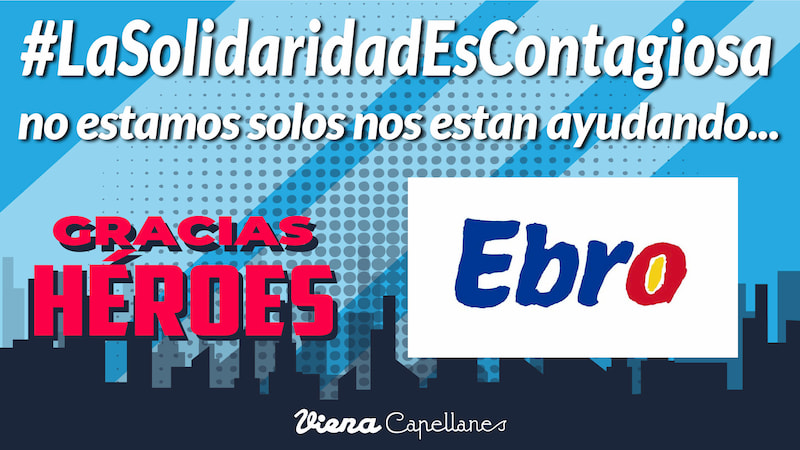 And that is where our solidarity beings, and yours, and the Group's. Our entire team is doing a great job, from those of you on the frontline in factories, going the extra mile to make sure the shelves are filled and thus reassuring families, to those of us who are teleworking to ensure that the Company continues its progress according to plan.
We are also responding as a company, joining forces to support society with different actions implemented through our brands and subsidiaries. These are just a few of them.
1 million euros from Arroz SOS for medical supplies and food donations in Spain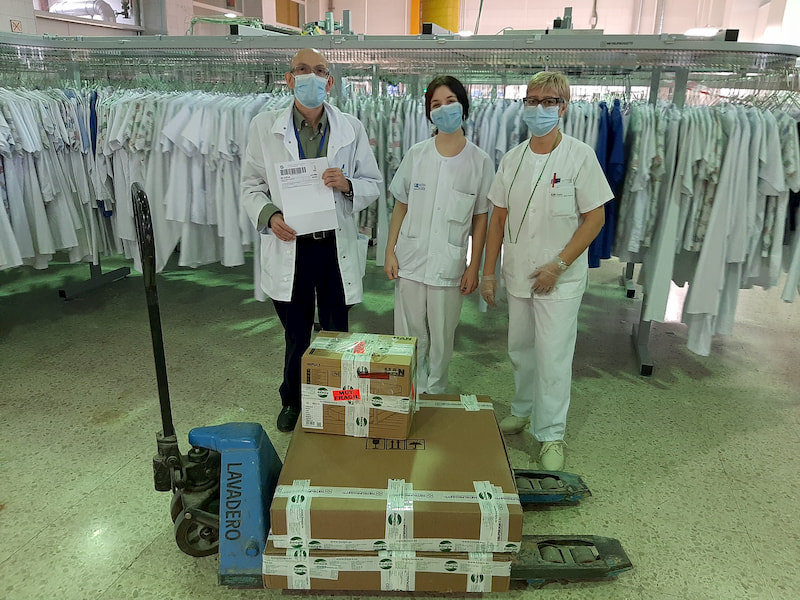 Within the #ContagiaSolidaridad [#TransmitSolidarity] in Spain, Arroz SOS has contributed €1 million of its budget to meet the most pressing sanitary needs to combat COVID-19 by purchasing medical equipment for different hospitalities. The assistance also aims to address the social emergency, particularly at nursing homes for the elderly, a highly vulnerable segment of society that is not yet receiving medical support. In this area, tests and masks are being bought and supplied to a large number of nursing homes within the Lares Association.
62,000 cups of Minute Rice in the USA for the Houston Food Bank
Food aid for the poor is also being stepped up. In Spain, through cash and product donations to the Spanish Food Banks Federation (FESBAL) and other welfare organisations. In the USA, Riviana has donated 62,000 cups of Minute Rice to the Houston Food Bank, with which it has been collaborating on a regular basis for years. This microwave rice will be included in the emergency boxes handed out among the most vulnerable groups of society.
Donation of flour and yeast for confectionery in hospitals
Santa Rita Harinas, another of the Group brands, collaborates in the #muchoxpoco [#lotsforlittle] project, donating flour and yeast for making cupcakes in hospitals. In addition, to make this confinement a little easier, it is posting videos on its social networks to teach people very quick and simple recipes.
Donation of wages and entertainment for children in Italy
The employees of our Italian subsidiary Riso Scotti have donated the equivalent of one hour of their work to buy sanitary material and the Pasta Garofalo team is organising online activities to entertain small children.
Panzani donates €150,000 to French farmers
In France, Panzani participates in the initiative C'est qui le Patron?, which proposes that brands should redistribute part of the increased sales revenue obtained from the greater demand during the period of confinement to assist the underprivileged and struggling small companies. Panzani has already contributed an initial sum of €150,000, which will be channelled to French farmers who are undergoing difficulties.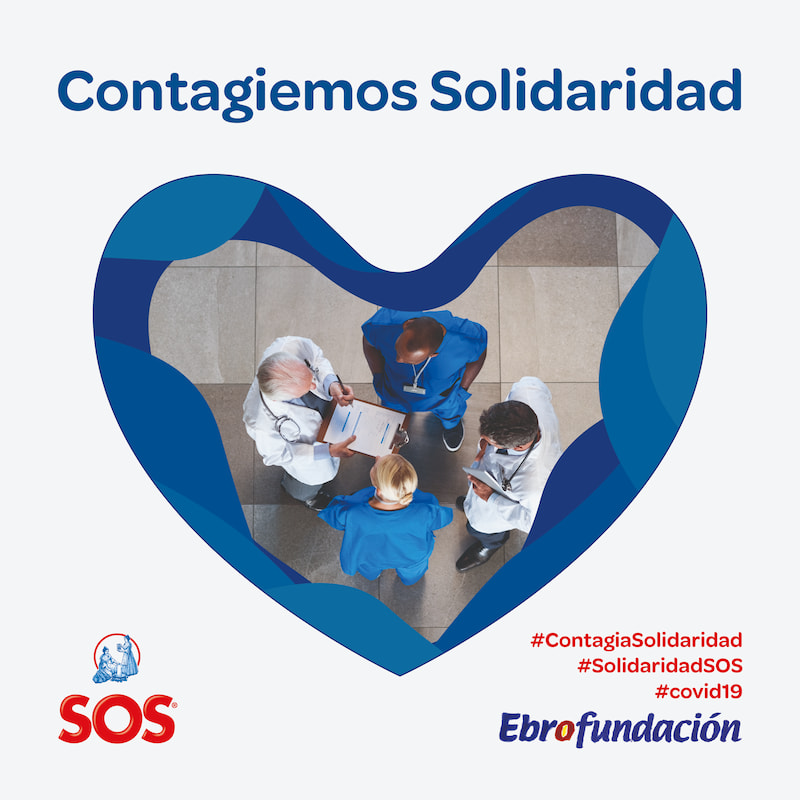 All these initiatives make us proud of our Group's commitment and the solidarity of its companies, management and workforce to cope with the difficulties caused by this pandemic.
Ebro has already demonstrated in the past its tremendous strength, flexibility and adaptability in the face of major challenges, and by working together we will overcome whatever challenges lie ahead.